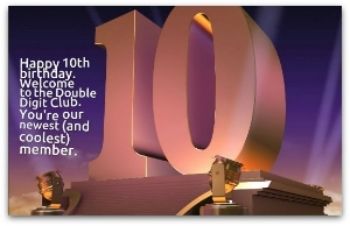 1st Sept 2015
My Aarna,
Happy 10th birthday Sweetheart!
You've just finished your very first decade..
Phew...The Big T.E.N
This calls for a BIG celebration —
because you're officially a BIG kid now.
and while your busy growing up ..
please do remember
that
Mommy will never stop loving you.......
Not when you break a dish,
or slam that door
or disobey,
or roll your eyes ,
or sneak in to the blanket to bite into your chocolates,
or insist on watching the episodes of "Seven super girls" on your Ipad for a zillion time over,
or make a face when your trainer comes to take you down for exercise,
or when when you forget your bathrobe and your wet towel on the bed....
I will always always love you enough
to teach you,
discipline you,
guide you,
Help you,
encourage you,
Boost you..
I will pull you into my arms
and
tell you
how proud I am of you..
.Mommy will never stop loving you Aarna.
There are a lot of hard things when you're 10.
Math is hard.
Basketball is hard.
Friends are hard.
Getting told NO is hard.
Obeying is hard.
Sometimes things are hard..
and whenever
something makes you feel sad
and
pulls you down
I want you to know
that
At that point of time..
At that moment too
there is someone who is loving you to moon and back..
Mommy will never stop loving you Aarna.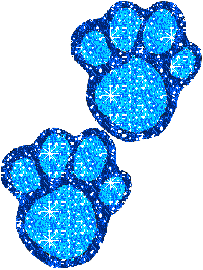 "May the sun bring you new energy by day,
May the moon softly restore you by night,
May the rain wash away your worries,
May the breeze blow new strenght into your being.
May you walk through the world
and
know its beauty all the days of your life."
Apache Blessing
Mamma-Papa l
ves you Swetheart!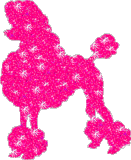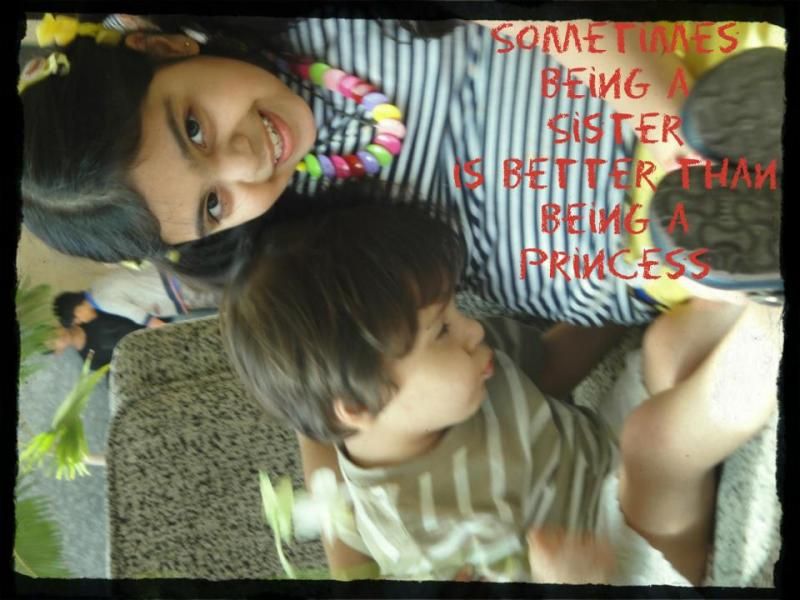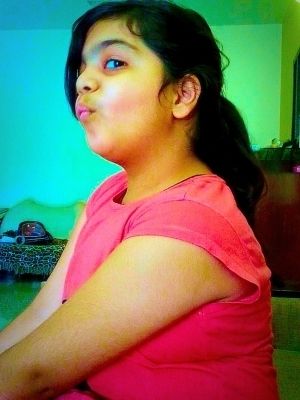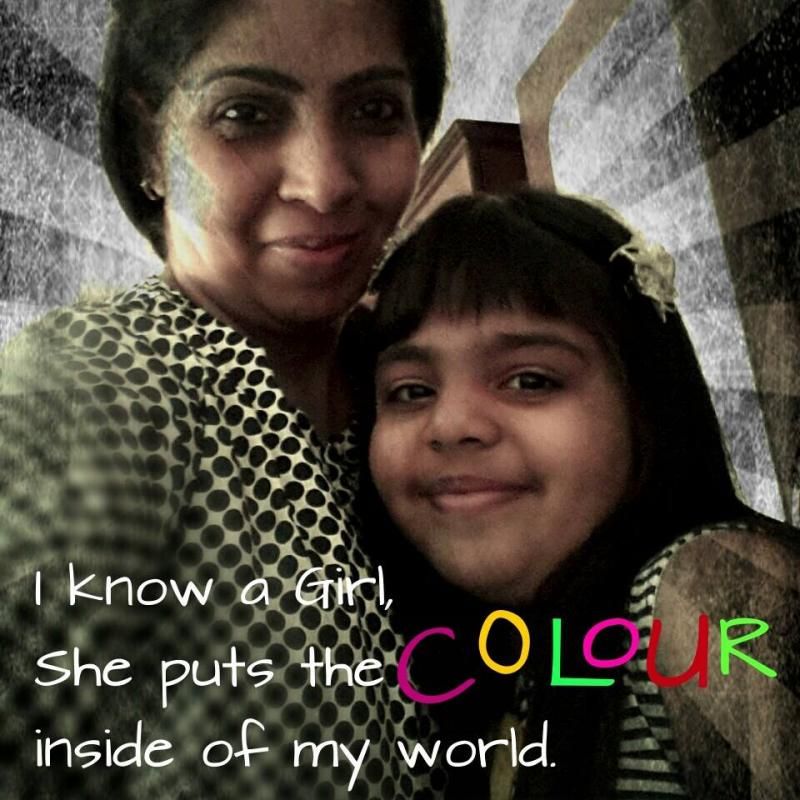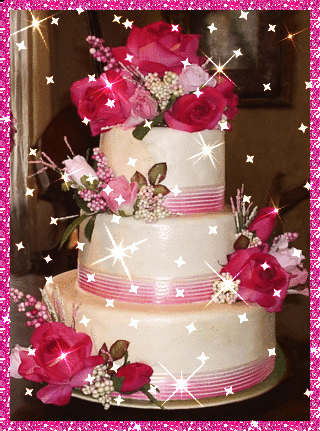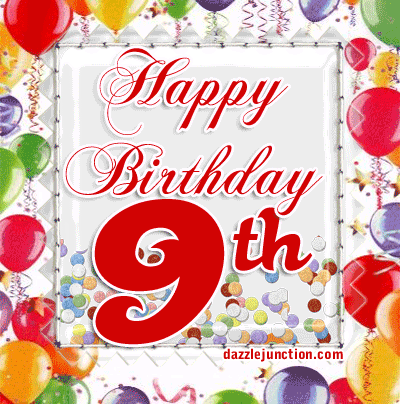 From being the quietest child to the chatterbox that you have become. What a revelation!
Full on comedian, poser, mad shopper, food lover,make up enthusiast, movie maniac, jukebox... Yes! You're all that you think you are.. Even the Aaliya Bhatt bit! 😋
You're a lot like me in ways more than one!! And thankfully a lot better than me too!
You are and will always be a part of my soul!
My happiness Barbie doll forever is 9!
To you.. The fun, caring, sincere and mad girl that you are & hopefully will always be! Happy 9th my laughter machine!
Dear Aarna..
Maybe the coolest feeling you can get is when you give a lot, help a lot, do a lot for other people, without ever asking for anything in return. It just makes you smile inside. Cooler still is when you figure out ways to give without the other person even knowing it was you who did something nice for them. Do that as much as possible.
But, try not to define who you are by how you satisfy other peoples' needs. You've still gotta be
you
, have
your own personality, opinions, passions, ideas
,
creations and friendships
.
Because
you're
worth it.
So my baby give a ton, but know
it's okay to receive, too
.
Happy Ninth Birthday Sweetheart
Mummy
1st September 2014

---
You are 8 & I'm clueless where time is flying.
The biggest piece of my heart.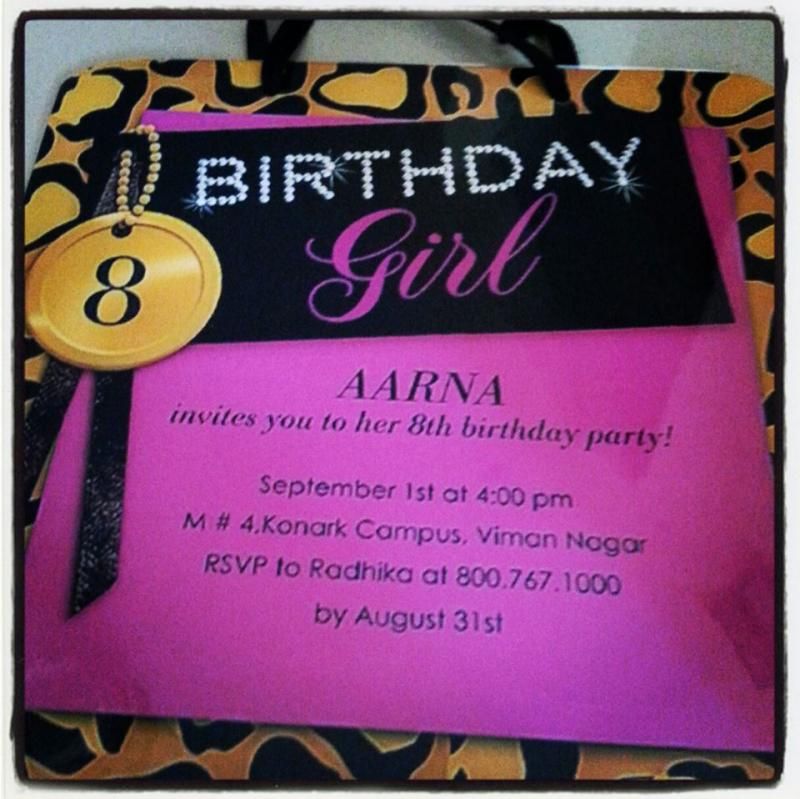 Eight things I love about my EIGHT-YEAR-OLD
from how things worked up in Heaven before we got here to Earth to how a seed grows. And I love that she prefaces most of her questions by announcing: "I have a question..." Aarna exudes excitement for life. I love how her eyes pop out and she gets a huge open-mouth grin when she finds out about something exciting.
2) Aarna is the best Sister Angad could ever, ever ask for. And she is SO nice to that little feisty brother of hers.
3) Aarna paints awesome pictures.She is an Artist in making.I love the way she strokes her brushes,all her paintings have an unbelievable expression..My lil girl sure has magic hands!!
4) Aarna is very confident. She isn't afraid to do her own thing and I love it.
5) Aarna is DETERMINED. When she sets her mind to something she DOES it. (i.e. learning to ride her skooty with no training wheels practically by herself)
6)Her yummy experiments in the kitchen (the awesome dips)She is smelling out to be one hellva chef 
7)Her witty one liners…Her sense of humour…She is too good.
8) She makes us all "Smile".....every day.
Happy Eighth Birthday My child…
1st september 2013
-------------------------------------------------------------------------------------------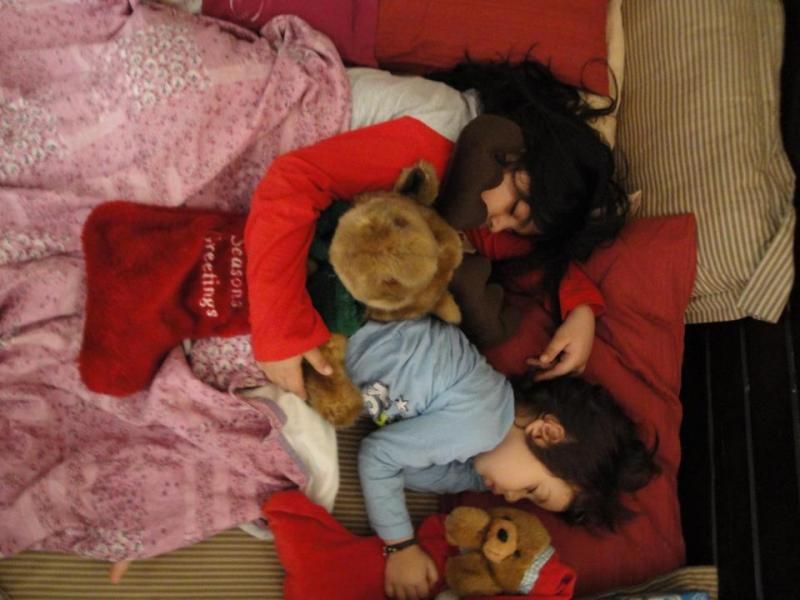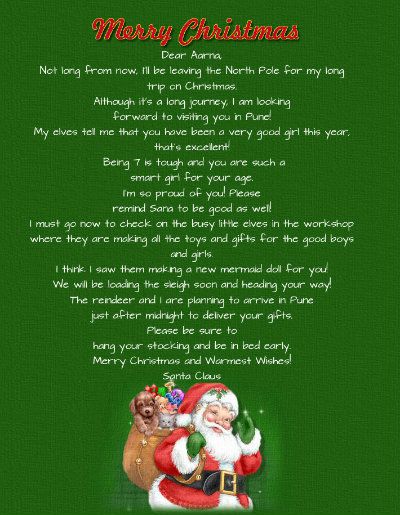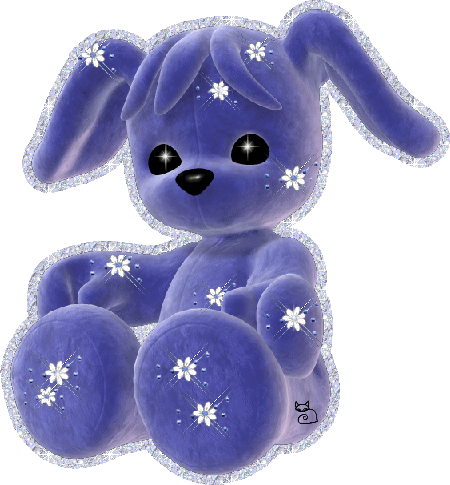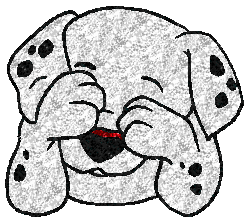 Happy SEVENTH Birthday my sweet Aarna.

I can't believe you are really seven years old now. The days go too quickly and I want to stop time so I can have more moments with you while you're still my little girl. So far you still love to snuggle but I'm fearing the day you'll be beyond cuddling and watching "Aayesha".

You're at the age now where you'll really remember everything… hopefully lots of good stuff, like the amazing time we have when all of us are together.

But when you're older (those teen years will come quickly) and thinking back to mistakes I may have made, please remember that I want so desperately for you to be happy and to have a wonderful life where you add love and goodness to this world.

You are precious and you're a special gift to me, to your sister, to your cousins and to this world. I pray that you will love yourself, others and most importantly God throughout your many years to come.

Thank you for the joy you've brought me over the last seven years.

I'm ridiculously proud of you and I love you like crazy.

Your Mommy
xxooxx
1st.september 2012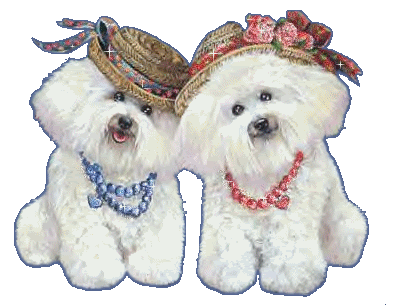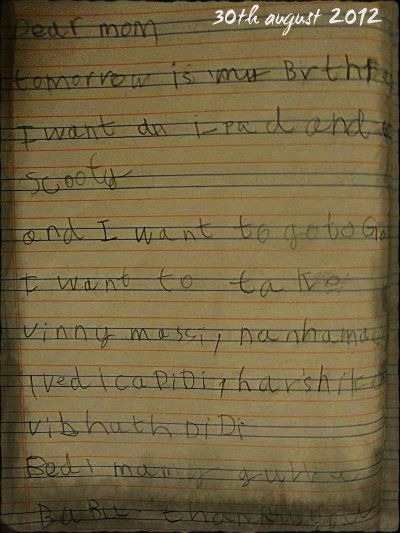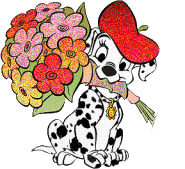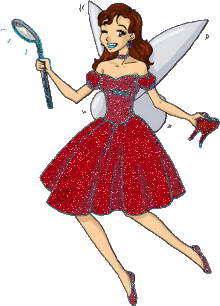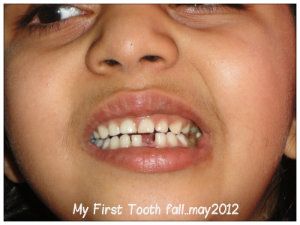 13.05.2012

Dear Aarna,

My name tinlebell and I've been assigned to be your Tooth Fairy! Thank you for the shiny, well-brushed tooth. I can tell you've taken really good care of it. Because of its condition I have left 500 ruppees in its place.

In case you were wondering, most teeth go into the Tooth Fairy collection vault in the Tooth Fairy castle in the clouds where they are guarded by large white unicorns to keep vampires away. But sometimes special ones, like yours, are used for new babies.

Don't worry! Your baby brother Angad already has all of his baby teeth so he won't be getting any of yours. That would be kind of gross, wouldn't it? (LOL!)

I look forward to working with you. Next time leave freshly baked chocolate chip cookies.

Sincerely,

Tinklebell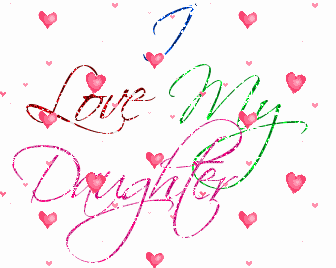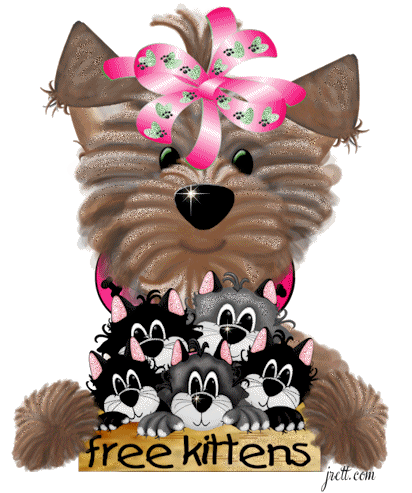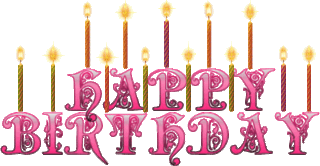 01.09.2011

Today, my precious little baby girl turned 6 years old!
Happy Birthday Aarna.
Can you believe it? More than half way to the double-digits!
I'm sure that you all have been looking forward to Aarna's annual birthdya write up, and I did write one..but was shirking to put it on the site.
There have been a lot of people who are in a habbit of cutting,coppying and pasting whatever I post on the site.
All my sentiments soaked words are
stolen away
,brushed here and there
and
reposted
with alien names on some god forsaken sites...
Come on people Grow up..!
Respect other peoples work and use your own rustic brains to dress up your websites...




1st.september2011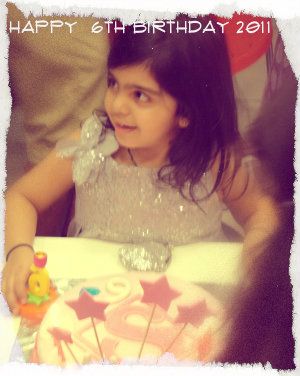 Dearest Aarna,
Sparkling Six Candles on your birthday this year...ummm!
My precious is Taller-Sharper-Stronger...already...
You have been an absolute Doll Aarna.

here's this lil poem that I have penned just for you...
Hope you enjoy reading it sugar bum!!

I dont know
what I love more about you
your sugar dusted smile
or
that chocolicious frown
you clad in your minnie skirts
or
Gracefully adorning
your perfect Gowns..!

Your awsome paintings
that speak life
or
the modern art
you create courtasy
glue,paper,cutting sissors and paper knife

Your expressions
when You wear all my makeup
or
your early morning sunshine kissed face
when you just wake up

Your mast mast THUMKAS
on chamak chalo,munni and sheela
or
you playing the naughty Krishna
straight out of the krishna Leela

There is so much that
u surprise me with every day
making me feel loved
and special
in your own special ways...

Thank you for Loving me Aarna..
You are the reason that I breathe!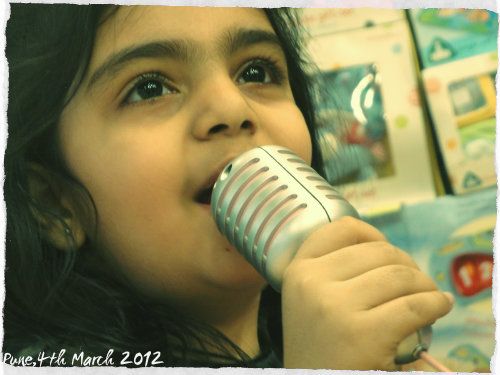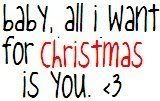 Aarna's Christmas letter to Santa
19th December 2010,Pune

Dear Santa,
I have tried to be very good all year,I only messed up a few times,but I tried my best, and thats what my mom and dad said counts.

I thankyou with all my heart for a real loving family that hug me and kiss me and l
ve me and never want to let me go.

My wish list for Christmas is ready..
It has some big words in it that I cant spell so,I will ask Mamma to write them up for me..

1.I wish the poor babies have a good Christmas with at least something really good to eat and maybe a small toy for them to love.I'd prefer you bring us love and happiness not only during Christmas holidays, but also throughout the whole year!

2.I wish for my nanu to get better and for all the nanu's in the hospital like my nanu was to get better.And for everyone in the whole wide world to have a good health.

3.I know that I may not get a Puppy because mom & dad said I had to wait until I was 10 to get a pet dog.


4.I wish to go to disnyland to meet Belle and snowhite and cinderella and the dolphins and the whales and the mickies and the minnies and oh! the list is endless....

5.I wish to have my own house with a big big garden with lots n lots of plants and trees...my own pink room...

6.I wish my friends Meher and Sana be happy
always.

7.I wish for a dora kitchen..I love cooking.

8.I wish for lots of kinderjoys in my christmas stockings.

9.I wish for a bunk bed.

And I wish THAT ALL MY WISHES COME TRUE..........

Thank you Santa for waving at me at the mall. You really do love me!

Aarna

Sip N Bite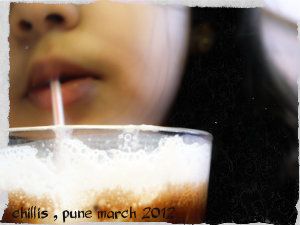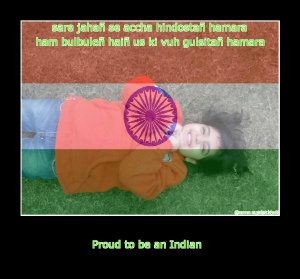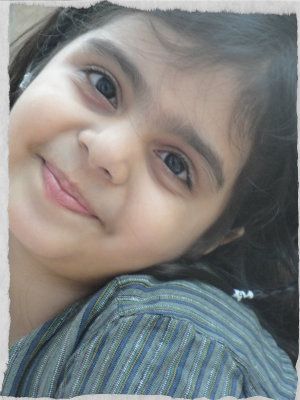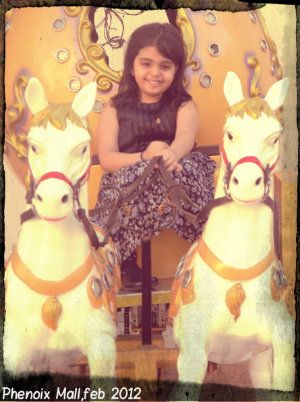 ---
1st.August 2010

Happy 5th Birthday Aana Baana

The most wonderful thing in the world to me is Aarna's smiling face.
I can't believe she will be 5 this September,
time flies when you are having fun!
I love Aarna because she is such an amazing kid!
Her compassion is admirable!
Her wit is incredible!
She is caring, responsible, loving,
and
has the voice of an angel!
I love my daughter because she is a ray of sunshine.
I love her smile when I wake up in the morning,
I love her kisses..
She can light up my bluest days by just looking at me with a smile on her face and love in her heart.
She gives the best hugs in the world ,
and when she says
I love you Mom,
there is no sweeter words in this world.
I love you baby girl!!!
Through the good and the bad I will always be there for you.
I love my little girl so much!
She has a huge capacity of love,
so cute,
she will stroke faces,
hold your face in her little hands,
hug,
so free with her cutie expressions of love and affection.
I sit and watch her,
and think,
god, I am so lucky to have her.
I hope I can teach her to be strong,
and to have respect for herself,
to always hold her head up
and
keep her shoulders back.
To know, in her heart of hearts,
that she is valued for exactly who she is...
and
sees her worth in herself,
and
can pick herself up from the ground,
because she will fall,
that is how life is.
My baby girl, my hope for the future.
She oozes lovable.
She helps me see whats important.
She asks me to explain the world to her.
She walks with confidence, beauty
and
6 year old style.
She is headstrong and does NOT give up.
She is as sweet as candy and more precious then anything I've ever known.
I love my daughter because of all of the precious ways she shows her love for others!
she is constantly thinking of others feelings and always wants to help people and make them happy.
God has blessed her Daddy and I in ways beyond our imagination.
She will always be our little Princess.....
She is so outgoing loves to sing, dance
and
just LOVES life ..
We know that God has big plans for her
and
we see how lucky we are
everyday
to be her mommy & daddy!
We love you Princess!!
She is the best big sister Angad could ask for!
The world is a better and much much happier place with her here! Everyday
is a joy with Aarna!
I love her more than words can say...
.my heart is so full of admiration and love.
My girl is a gift like no other!
She is more than i could ever hope for in a daughter.
.God, I love my daughter more and more each day.
Every year,
every moment,
all the while
as
She grows and change..

My sweet Aarna Supriya.
My tiny shadow and my daily sunshine.
Mamma Loves you My Bachha..will always do...muah !




Chirstmas 2010

It's christmas time yet again, and we have got our gift from Santa already ....
a gentle, sweet, beautiful daughter
who is always a pleasure to be with.

I love being a mommy to my sweet (and sometimes wild!) angel
Ahhhh. One of the many pleasures of childhood. My baby love fairytales and I must say...so do I.
What a beautiful girl we are blessed with. She is so kind, smart and funny! So full of creative energy.She is such a little thinker and has such love for our family. She is my cuddle bunny and snuggle-puppy and I am the luckiest mama in the world to have such a girl!

..these days she has an irrepressible need of doing things on her own.

She wants to be there when I am cleaning the fridge,when I water plants, when I do dusting, when I cook, when I write, when I check my emails on my vaio. And she wants to do everything I do, on her own. Maybe some of her experiences are difficult and she's having a hard time trying to do complicated stuff but she's enjoying every second of it. Life is better when is experienced first hand.....!

I'm amazed by her capacity to relate with unknown persons.When I take her out to the park or to a mall.. every one smiles and waves at her and wants to talk to her and she is so responsive, like she knows those people from the day she was born. She doesn't reject anybody, unless the person is really annoying and/or boring. Kids don't have social constraints when it comes to relationships, they're just interacting naturally with everybody around. No need to exchange cards, phone numbers or to ask for a favor. Aarna is making friends like this is the easiest thing in the world.
And I learned from her that this is the easiest thing in the world.

When she wants something, she really wants something. If she doesn't get it, she cries. Instantly and with big tears. And you know what: she doesn't fake it. When she is happy she can laugh for half an hour continuously. And she doesn't fake it either.
When she's upset, she's really upset.
When she's joyful, she's really joyful.
I don't think I ever saw her faking something, even when she's trying to pretend she's upset, she's so authentic about her pretending.
There's no need to fake sadness or joy, things are so much better when you give yourself permission to be authentic.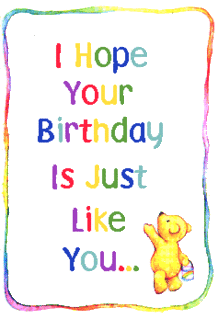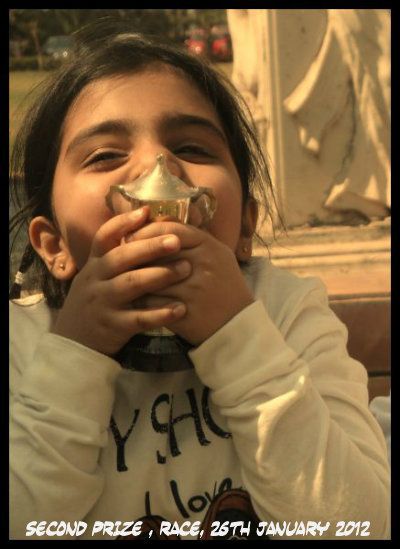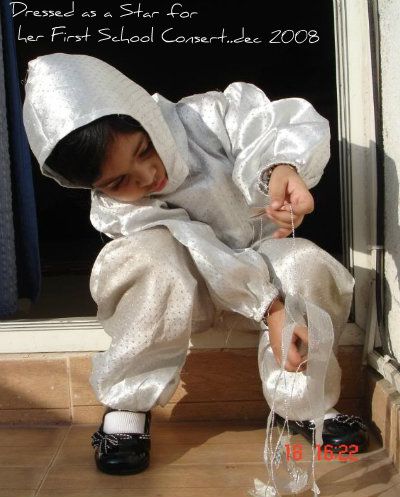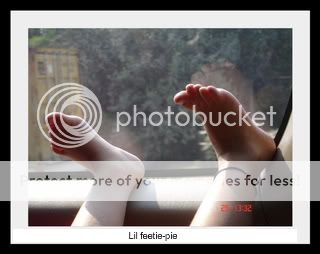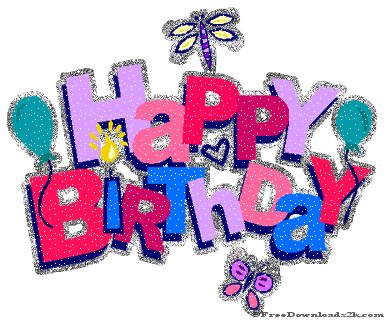 Even at my age, you can still learn a few things. I realized that today as I was given a very important lesson that candidly, I wish I had learned years ago.

I was watching Aarna the other day. She is just 4 years old. A wonderful child... amazingly respectful, thoughtful, and good hearted. If a kid can be committed to remaining innocent, that is what she is. She always looks for the good in people and seems to ignore the bad. Everyone is her friend... at least that's how She approaches it. And her laughter is contagious. Vipul and I find ourselves laughing with her for no reason at all. She is truly a pleasure to be around...

Happy Birthday my lil' child...
Spread your goodness around..and make this world a better place...
Mamma Papa Loves you !
Muah !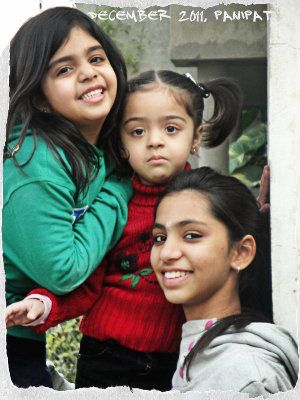 1st.September2009
Happy 4th Birthday Aarna

A special little lady in my life has turned 4 years old .
I want to tell her lots of things.
How proud I am of her.
How special she is.
How she has blossomed into a beautiful and elegant little girl.

I want to explain to her that it's tough being 4.
That the others in the neighborhood can sometimes be cruel, that she needs to learn to "get along" and make friends and explore the wonderful world out there..

I want to tell her that it's OK to make mistakes.
That we learn from mistakes.
That mistakes can make us better people.
And if we live life afraid of being wrong, or making a mistake, that we never grow.

I want to tell her all about how in life,
there are
always choices,
and that it is
these choices
that define us,
that build our character,
that make us who we are.

I want to tell her how much she means to me, and how I love her.

And last but not the least.I want to tell her that..nomatter what..
I will always be there for her..
just two steps behind.
.to hold her..
to hug her..
and
to watch her make it BIG in life.
Happy Birthday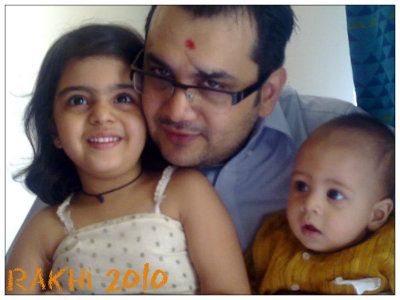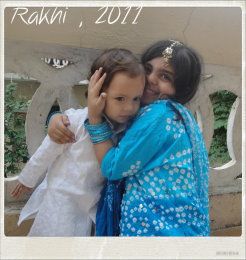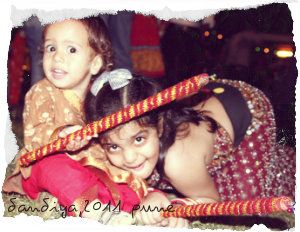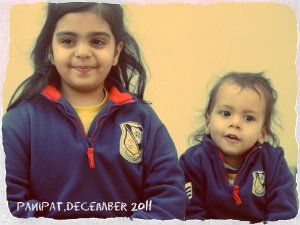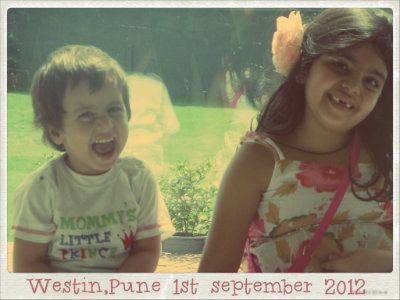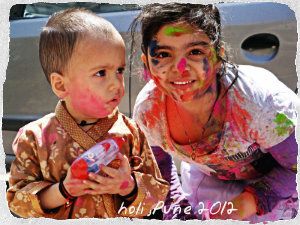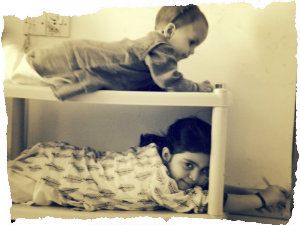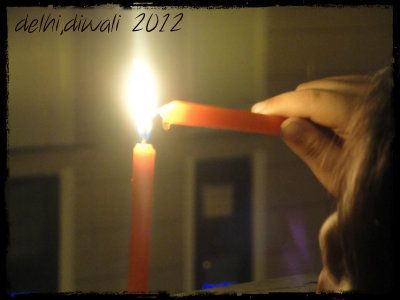 Some of your favorite things at three:

GEMS, juice, shinchan,Kareena Kapoor,Shaid kapoor,Sharukh khan
Jab we met, Animals (especially tigerrr),bananas, Soaps & Shampoos, ball, Books, barbie dolls, Coloring & Drawing, the slide in the park, Dancing, your friends Jehaan,lalith,kennedy,navya,tushar and sana, Khushboo teacher,Shoborna teacher.
Raisins,Baba wali toffees,lolly pops,gummy bears.
earrings,your leap pad.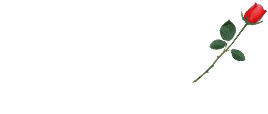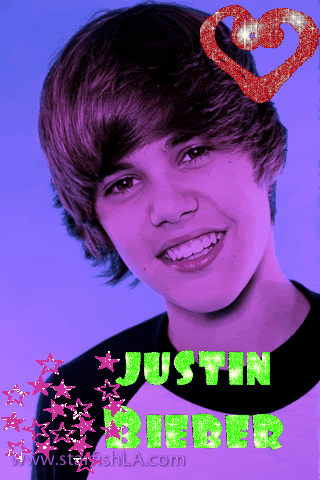 Aarna's Top of the charts 2010~2011
1.Baby by her favourite Justin Bieber
2.Shiela Ki Jawani
3.Munni Badnam Hui
4.We know who we are by Kesha

Some of Your Favourite S
ngs 2008~2009
1.Soni de nakhray..
2.Jhoom Barabar Jhoom ( Lord knows what u find so special about in this song..)
3.Mere bahoen mein aa (from the movie race..Its my favourite too baby)
4.Bakhuda..( oh! its your currant favourite these days..)
5.Billo rani ( from the movie goal )
6.Baatein hawa hai sari (from the movie chini kum..)





just can't believe you're 3.
Where did the time go...!?

1st.September 2008
Happy 3rd Birthday Aarna !
It seems as if were yesterday watching you make your grand entrance into this world (I picked u up the first and didn't pass out), bringing you home for the first time (that nervous drive home took a lot longer than normal), and then staring at you in complete amazement wondering what adventures lay ahead and what kind of person you were going to be (watching you sleep was better than any TV show.)
Never would I have imagined the absolute joy of watching you grow, learn, walk, and talk. Most of all – the happiness and delight you bring to your mommy and I (your smile and laugh still make me melt...) I'm still in awe at how much that delicate baby I once held is gone, growing up fast, and getting a little more independent each day. Although, in my eyes, you'll still be my little baby girl (even when you're 30...)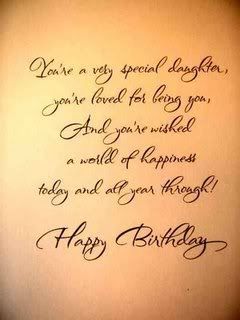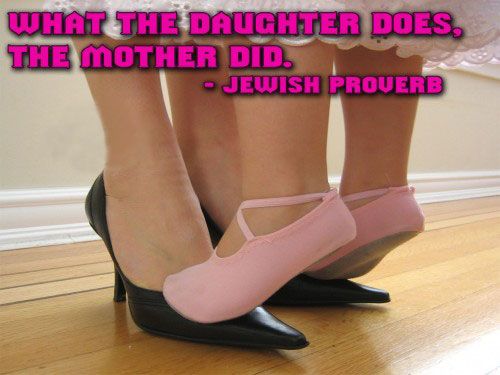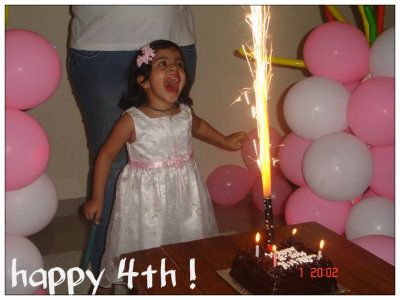 Aarna as a Four-year-old....
..... is delightful and sunny.
She is now eager to please
and
responds well to praise.
She has become very determined and strong-willed, often refusing to obey me and vipul.
She is Sometimes shy, sometimes fearless,She can change from moment to moment.
its a plesure to watch her use her newfound language skills.
She is better able to express her thoughts and needs.
She is a very alert child and picks up new words very fast.
We have to be very careful about what we utter,as its taken even beofre we say it..!She loves to use new words.

I see her engage in magical thinking.
She believes that just thinking about something can make it happen..beautiful,isnt it?

Friends are becoming important to Aarna.
She has some very special friends that she look forward to seeing.
She even has a few Imaginary friends.I watch her talk and interact more with her friends then she did before.

Aha!Such is the world of a four year old.
Amazing changes are ahead.
Over the year Aarna has become more self-aware and awareness of the world around her has also increased rapidly.
The constant "why" questions have suddenly become "I think I know why"--and they are followed by
extraordinary
and
sometimes humorous explanations
of human and cosmic events.

When Aarna hears a story, the tears, sadness, and fear are real, despite assurances that it is just a story. The media, films, and television soetimes really disturbs her.
Images and sounds evoke real feelings, even if the story or events are pretend.
In her sweet world..The real and the imaginary overlap.
She hates the Step mother and Step sisters in the story Cinderalla,Gaston in The beauty and the beast and also gets very upset to see Sharukh khan bleed in any of the movies.

I have also observed that Aarna at this stage is very eager to learn.
Everything is new. Learning colors and numbers, the alphabet and reading, cutting and pasting--

Finally, Aarna's special interests have slowly become more evident. She loves to perform for the family long past bedtime with her newly developed intrest in acting..
Playing Rupa-Amit (our friends whom she loves to mimic)is one of her favourite passtimes..

She loves to enact her favourite adds from the television...and she does it really really well....

And is very very sure that she wants to marry her dad when she grows up...
She calls herself "Bella,the beauty"
and her dad "The beast"
and
loves to kiss him and turn him into a handsome prince everynite before she sleeps...
I just so love to watch this lil drama queen at her best in this act......

Hey! Aarna..
I
just want to
hold you
n
hug you
on your fourth birthday
and
tell you about
how much light and sparkle
you freely dispense wherever you go,
how your
sunny smile lig
hts up
any gathering.
Every single second of your life
reflect
your radiating positive,
happy energy,
contagious happiness
which
infects all who come in contact with you.

You are a great joy in our lives Aarna.
We love you
and
cherish you
and
treasure you
and wish that every one of your birthdays
will be the hap
piest yet.
We feel blessed to have you in our lives
our lil magic hands..!.

Bless u my darling..!
muah !




AARNA as a four year old loves....

Bounty bars,lolly pops,fanta,shinchan,eddy-her teddy bear ,her pink sandles she calls her glass slippers,her red lehanga choli ,her barbie dolls,
Butter,rice,lassi,her paragons,
soaps,shampoos,creams and lotions..
pens,chalks,pink and purple colour,frocks,kareena kapoor,saifu,beauty and the beast story,jab we met,playing games on her vaio,cooking,swimming,fishes
disney world,minnie mouse,winnie the pooh,Dancing,singing songs,nail polish,
kajal,earrings,dupatta,lipsticks.....uff the list is endless.........!!!




AARNA AS A THREE YEAR OLD ....
• Brushes teeth, washes hands, retrieves own drink
• Puts on shoes (no laces)
• Scribbles
• Enjoys helping with household tasks
• Follows simple directions
• Identifies common colors
• Can Counts till ten in hindi and in english
• Loves "pretend" games such as playing house
• Speaks and understands Hindi & English
• Uses plurals (cats, dogs, etc.)
• Sings Songs
• Asks a lot of questions
• Demonstrates a three-minute attention span
• Remembers yesterday's happenings
• Understands some dangers, such as moving cars
• Feels shame when caught doing something wrong
• Is interested in similarities and differences
• Understands difference between self and younger children
• enjoys making people laugh

Inshort....I would say she is at a wonderful

stage from where life smells and looks all

treat.There are hugs and kisses and love

and laughter and snuggles and smiles....all

packed in one.....

love you aarna..heres wishing you

wonderful and a

naughty "Third" birthday....

god bless you my jaan !!!

muah !!!!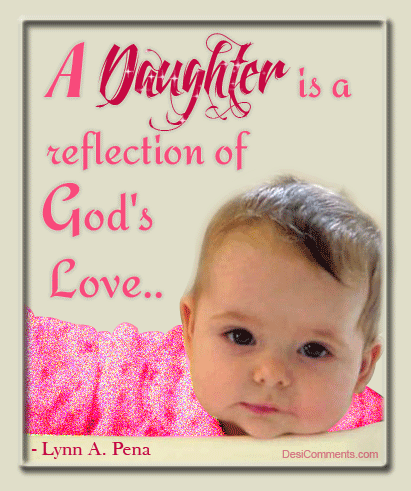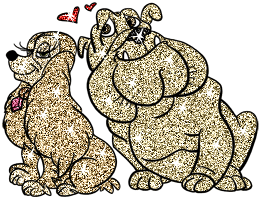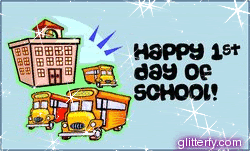 1ST DECEMBER 2007

Kangaroo kids,viman nagar

Pune

It's our daughter's first day of

preschool.

I'm excited and nervous, as if I were

the one beginning an education.

And in a way, I am.

For, even more than the first time we

let someone else hold her, even more

than the first time we let someone

else watch her, her first day of school
is the true beginning of our sending

her out into the world and away from
us.
Nothing says Buddhism like

raising a child.

To cherish what has already changed

as you look upon it.

To hold most tightly what you must

most let go.

....Its the first day of my daughter's

natural born life!

I hope she adjusts well and embraces

the challenges and opportunities as

they are presented to her during the

rest of her life.

This is a great personal milestone

and I'm quite happy to share the

occasion with all our loved ones..

I wish her Best wishes and continued

success.

Walk on Baby....go conquer the

world !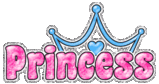 Aarna's First Brush Strokes..

My Baby Van Gough...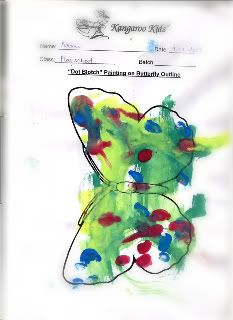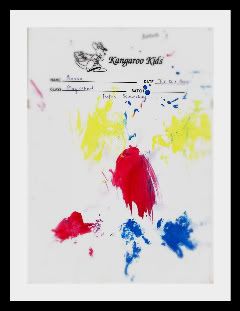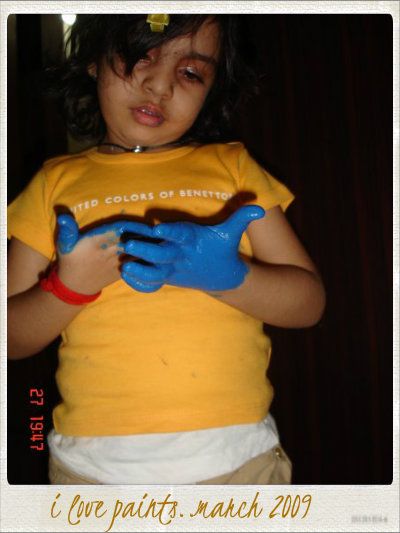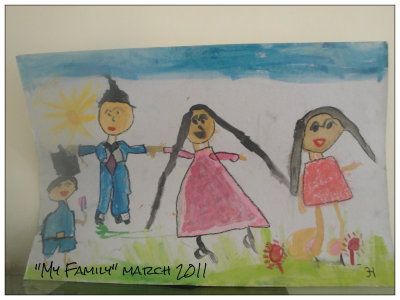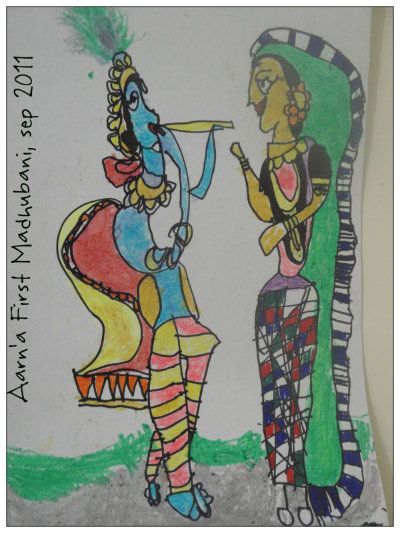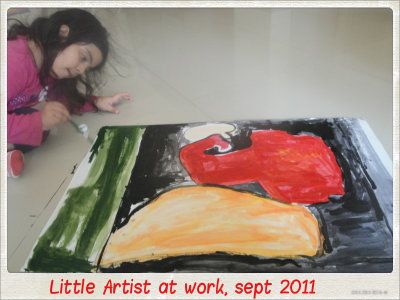 My Picture perfect baby.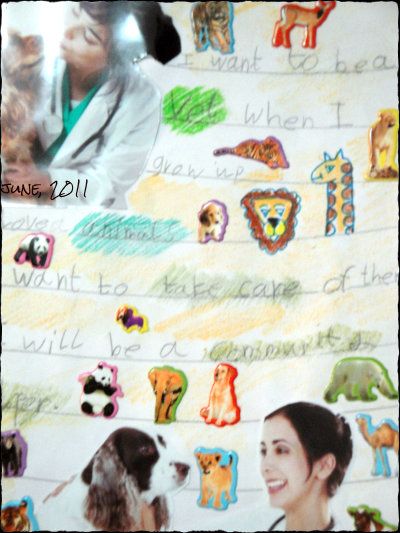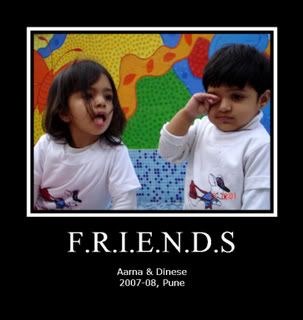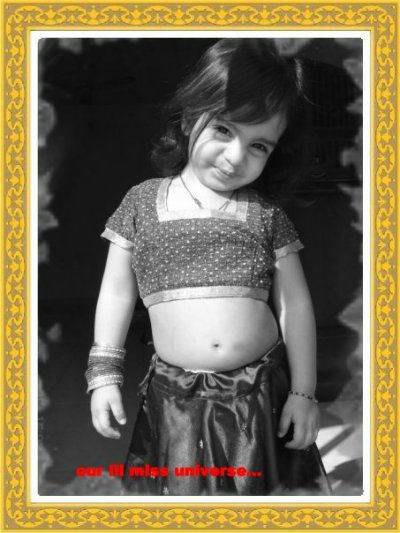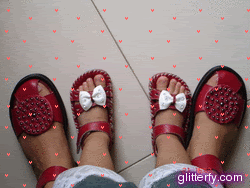 My Baby n Me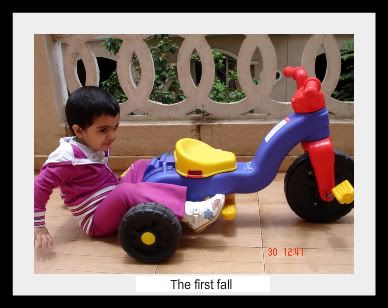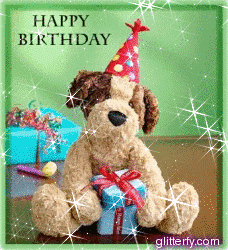 Sometimes naughty sometimes nice..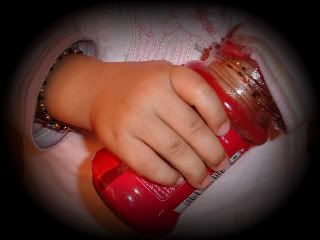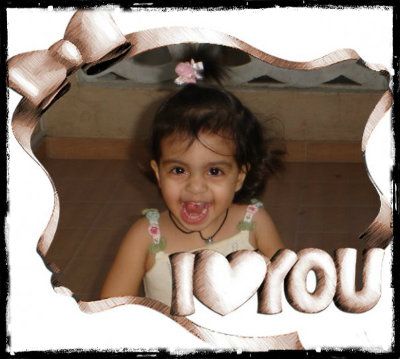 Hi world, my name is Aarna Supriya Bhatt.

I was born on the 1st September 2005.

I am new to this profile thing, so please bear

with me.As you may have gathered there is

not much I can tell you about my life so far,

except that for the first few months all I have

done is eat, sleep & poo ... oh, and

occassionally cried when I felt I needed

some attention.


Anyways, the last few months have been too

eventful, check out my milestones..!!! and

you would know

My mom would now take over and share

with u her experince of having me around.

She thinks i am a cutie pie of the highest

order. She adores me and has even writtten

a song on me. Thanks to Jaishree didi its

even recorded and uploaded for u to

listen.check it out..its called "meri aarna"

Thanks for visiting my web page. You are

welcome to browse through the rest of the

page as long as you don't disturb my nap.

*zzz*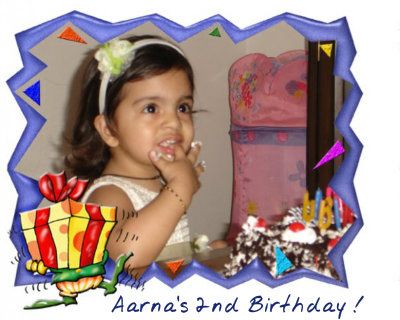 A minute before, you were pregnant –

and then suddenly you hold in your arms,

an infant who breathes, cries, squirms,

watches.

She is Cute and cuddly, Full of charm,

Custom made

to fit your arms….

It's a Kodak moment

My Aana~Banna has turned two and seems

to grow every time I turn around. All days

spend with her are like magic, and I want to

slow them down to hold on forever.

I know that once upon a time I had a life

without her but I can't quite remember it.

Time flies…it's as though the memory of my

old life happened to somebody else with my

face.

Today she is my constant companion and

my greatest joy.

On the day that you first hold your new baby,

you truly become vulnerable because this

new life means so much more to you than

your own life ever could.

I thought that the choked up feeling I got

when I first saw her would fade, but it hasn't.

My first moments with Aarna will I guess stay

with me forever, however quickly she

changes and grows. It amazes me that every

time I look at her I still feel tears of joy and

love at the back of my eyes.

Just the way I felt when I first saw her.

I'm constantly in awe of the things she does-

Smiling and laughing , making faces

and uttering out big sentences.

The delight in her eyes when she figures

out

something new is fascinating. Her current

favorite is to touch everything she has been

told to stay away from.

She dislikes the sound of the word NO and

pretends it to be a greek word which is way

out of her lil vocabulary list.

Her favorite toy is doodle slate Vinny Massi

got for her from USA.

She so loves it that I'm just afraid she'll want

to take it to kindergarten with her.

Over all motherhood is everything I could

ever have imagined…The joy of smelling the

sweet scent of her powder, the frustrations

of her not listning to you, the fun to watch

her smile, the "on the spot made" Lullabys

and her sweet laughter.

It's all packed in one.

I have learned not only a lot about who

Aarna is, but a lot about who I am with her

presence. One minute she can bring me to

tears while watching her silently sleep while

the next holds endless laughter!

Every day it's something new. She's so

much
fun to watch as she explores the world. I can

see through her eyes and absolutely

everything is cool.

As of me things matter less that were once

all encompassing and those things that were

inconsequential are now of utmost

importance. I've gone from "never at home"

and "shopping hopping" to selecting a life

insurance, believing spinach is my plates

best friend & choosing the right nappy rash

cream (I know for sure now that it's DESITIN).

My world has changed and changed

forever. More than that, I've changed, and I

like whom Aarna has made me.

Thank you, BHAGWANJI for my

Aana~Banna. Please be with her always!


---
Papa I Love You


Papa I l
ve you
For all that you do.
I'll k
ss you and hug you
'Cause you l
ve me, too.
you feed me and need me
U teach me to play.
so smile coz i l
ve you
on every single Day!





Welcome to Aarna's Linguistic sojourn:
She's beginning to sound like my Italian barber.

"oiieee"(hurt)
"pa-p"(papa)
"da-th" (dad)
"thhan-two" ( thank you)
"cha-low" (lets go)
"fassee" ( Stuck)
"coal-o" (open)
"Baku" (kiss)
"moo" (No)
"uh toe..." (get up )
"shenat " (shinchan)
"dondee" (donkey)
"daa..ee" (curd)
"feetee" (feet)
"paichay" (money)
"paat" (park)
"wa-wa" (clothes)
"ba sh" (brush)
"bashee" (rain/shower)
"bhow-bhow" (dog)
"cheeta" (cheetah)
"birdie" (bird)
"auto" (auto)
"metot" (remote control)
"ha-baa" (blast from the AC)




Hello, folks!

How have you been doing? Long time no

updates on my site yah? Mommy dearest

has been busy and Papa has been taking

few pictures nowadays.

Here's a quick update on what has been

happening these few weeks - basically, life is
very much the usual routine!!! HeHe!!!

- I still look cute,and attract a lot of attention

and fish compliments.

- And I just so Love dogs.Bow-wow is how i

address them.My dad takes me out

everyday so that i can meet my

neighbourhood cannies buddy !!

- Still refusing to talk in full sentences,

although I do say quite a few words as and

when I like it. :p

-Have Officially become my parents Trainer

as they are forever running after me .I am

sure I will make them shed a few kilo's!!

-When Momi tries to put clips in my hair, I

wave her off. : ) I am a big girl now and so

want to put it myself.

- Concept of money has set in on me. I now

fish out ruppee notes instead of credit cards

from papa's wallet. I am a smart girl cos I will

always fish out the biggest value note, such

as 500 or 1000. I will hold the note in 2

hands, admire the print and laugh in delight

before running around with the note. Usually

I would run to the door cos I want to go out a

and buy things mah. :) Yah, I am very money-

faced one.


---